Let's talk LOOPS! You certainly have come across this term which is the reason why you are in this website. A loop is an iterating music bit in a song or an instrumental. It could be a drum-beat, a bassline, a short guitar riff, a synth tone or even a vocal sample. Loops are an integral part of music production.
The first thing you try out while starting to work with Digital Audio Workstations (DAWs) is obviously producing music with loops. While working on softwares like the Logic Pro X, or even its much lighter cousin GarageBand, you get to toy with the thousands of built-in loops. There were times when these built-in loops were quite basic and functional. But these were when DAWs were still in their infancy. Today the built-in loop library you have in a premium Digital Audio Workstation like Logic Pro (or even Apple's free offering, GarageBand) is outstanding. These versatile libraries allow you to choose from thousands of loops spanning across dozens of genres. A glimpse of the built-in library of GarageBand itself is positively overwhelming.


This DAW comes free for Apple users from the Mac store. Despite the application being a free offering, see how Apple has equipped it with an extensive loop library. Jazz, Electronic, House, Electro House, Hip-hop, R&B and more; you get some real professional loops for every mainstream genre. Beginners in music production would find this quite inspiring as they can start experimenting by dragging some of the best loops into their timeline, layering them and adding their own ideas over them. For professional music producers, there may be instances where the built-in library may appear jaded. In such cases, they would either resort to purchasing a sample library or programming their own loops.
Loops and International Hits
The iconic bassline of Michael Jackson's international hit Billie Jean is one of the most recognizable loops in the history of pop music. No, it isn't from any sample library! The 1982 Thriller number had an original bassline based on which the entire track was produced. Jackson revealed that he got the idea of the bassline while traveling in his car. Being so absorbed with the hook, he didn't realize that his vehicle had caught fire until being informed by a passerby.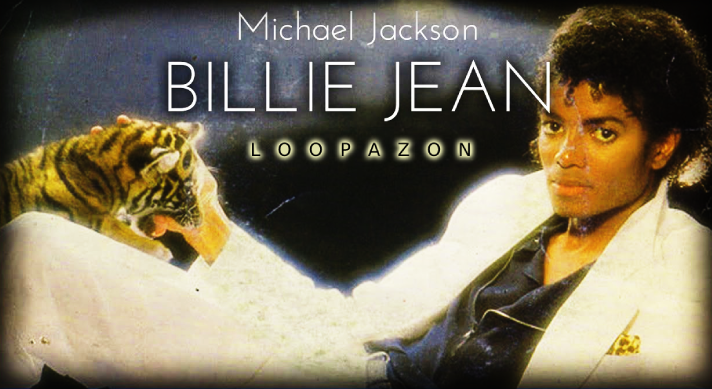 Jackson's subsequent chartbusters from the '80s and '90s had iconic loops, most of which were originally programmed and later extensively sampled by record producers around the world. On another instance, Jackson's The Way You Make Me Feel, a popular single from his 1987 studio album Bad which was co-produced with Quincy Jones had it's main rhythm loop bearing a strong resemblance to that of Everybody Wants To Rule the World, a 1985 hit of the British band Tears for Fears. However Jackson hits has always remained a reference point for original rhythm programming. While Jackson, Prince and several other '80s' synthpop artists predominantly resorted to original programming in their songs, several other international artists used loops from sample libraries on most occasions. This was by no means a wrong practice. Music producers often paid a fortune to purchase sample loop libraries in the late 80s and 90s. The internationally acclaimed Dr. Alban numbers Mata Oh Ah Eh and Om We Rembwe Ike had their catchy loops sourced from the then expensive library Best Service XXL 1500 Drumloops, which was copiously used by top music producers around the world until the early 2000s.
The exact year of the library's initial release however remains unclear. The captivating rhythm loop of Paul Young's 1982 version of Love of Common People was also found in the Best Service XXL 1500 loop library.
What should I use?
Samples vs. Originally programmed rhythms could be your confusion right now. The choice depends on the genre or the complexity of your track. Loops have their advantages. They save production time. With even the built-in DAW libraries offering thousands of loops, you can choose from them and spend your time working on the other layers of your song. Most professional song producers today resort to samples for their rhythm section (mostly drums), though not that often for their basslines. The problem with loops however is that they are static. If you decide to use loops in your songs and if you want variation in sound or rhythm, you have to switch between different loops within the song. But choosing a good loop would suffice for the rhythm section in a song like Katy Perry's California Gurls.
Kesha's 2009 track Tik Tok used a loop almost similar to this one. If you are working on the drum beats of a metal track like Slipknot's Psychosocial, then you need to either go for live rhythms or program the rhythms from scratch. Choose wisely depending on your requirement.

Did You Know? The drum loop of the 1969 single Amen, Brother is arguably the most sampled drum break in the last century. The loop has been ubiquitous across genres even decades after its debut.
The Best Sample Libaries for Loops
As earlier mentioned, you could reach a stage where you feel that your built-in sample library appears jaded or unoriginal. Despite this, you might not want to program original rhythms from scratch on every track. In such cases, you would be looking out for paid libraries. Loopazon's best recommendations besides our own library packages are:
1) Best Service XXL 1500 Drum Loops: This sample library released sometime in the 80s, with the exact year of debut being unclear. Some of the loops that come with the package are still contemporary and widely used by music producers.
The insane variety of drum patterns, sounds and vocal rhythm loops is so overwhelming that even modern music producers would love to spend weeks exploring this. If you want a large collection of retro drum patterns and sounds, then you don't have to look elsewhere as this library offers you a comprehensive collection. The only problem though is its availability as the library is a few decades old. It isn't always listed on websites that sell loops. However some German websites still offer hard copies of the library. Loopazon found the library listed for sale on http://musikhaus-korn.de (Direct link: https://www.musikhaus-korn.de/en/best-service-xxl-1500-classic-drumloops-audio/pd/50948). Currently priced at €10 approximately (around $12 excluding international shipping charges and tax), this vintage library is a dream possession!
2) The Loop Loft: This is arguably one of the best libraries for drum, guitar and bass loops, that is available for online purchase.
Founded by drummer Ryan Gruss, the USP Loop Loft is that most of their samples are NOT electronically produced. They are instead recorded with live musicians from around the world. Their libraries may not be for diehard electronic fans. Go for it if you want real authentic acoustic sound.
3) LucidSamples: one of the most original and often state-of-the-art sounding samples are found in libraries by LucidSamples.
Be it EDM, Dubstep, Electro, House, R&B or any such mainstream genre, Loop Loft offers you with some great libraries that are favorites among globe-trotting professionals. Their libraries are comparatively expensive and not much recommended for beginners. LucidSamples also has a wide offering for sound designers.
Your Own Library
Once you have come of age as a music producer, you would have the tendency to start building loops for your own library. With a fair mastery over DAWs, drum-machines, MIDI keyboards , you can start creating you own loops and build your library based on your own unique tastes and preferences. The purpose of this however should be to build something unique, that stands out at least from the presets in your DAW.

Do not forget to check out Loopazon's offerings. All the best!