We did discuss in detail about the best and most economical options available in the market for reflection filters and isolation shields.
What if a reflection filter or isolation shield is not what you really need, but something much smaller, portable and a little more economical?

Well, if you don't always require a nearly flawless, professional studio-like output while recording from home, USB microphones should be good enough for you. The best ones give you fairly good results and they are comparatively cheaper than reflection filters. They are also your best companions if you are constantly on the move. A real boon for podcasters and vloggers, USB microphones come in different sizes being compatible with PCs and smartphones.

Let us take you through Loopazon's best recommendations for USB microphones:
1. Blue Snowball Microphones
Soon after the Blue Microphones company was established in 1995, positive word about its products proliferated across the electronics industry and among audio producers. With nudging from Apple Inc., the company produced the Blue Snowball in the late 2000s, a portable and affordable USB microphone intended for PC use, when the vlogging culture was still in its infancy.
Ever since, the Snowball has seen multiple revisions subsequently becoming virtually ubiquitous, that even dilettantes who haven't owned microphones before, recognize the brand. Equipped with Blue's acclaimed condenser capsule technology, the Snowball promises a noiseless sound to be delivered directly to your PC. The Snowball comes with three pickup settings; the Cardioid for single-source recording (i.e, a single voice or instrument), the Omni for recording multiple sources of audio from a room or hall (360 degree recording), and the Cardioid with 10DB pad that works well with loud sources </spanand eliminates distortion. Listed at $69.99 in the company homepage, the Snowball is undoubtedly one of the top options for podcasters and vloggers who don't intend to spend on reflection filters or isolation shields. Besides, the Snowball gives you a far superior sound quality than many of the cheapest reflection filters you may contemplate buying.
2. Blue Snowball ICE
The Snowball Ice, is a cheaper offering from Blue.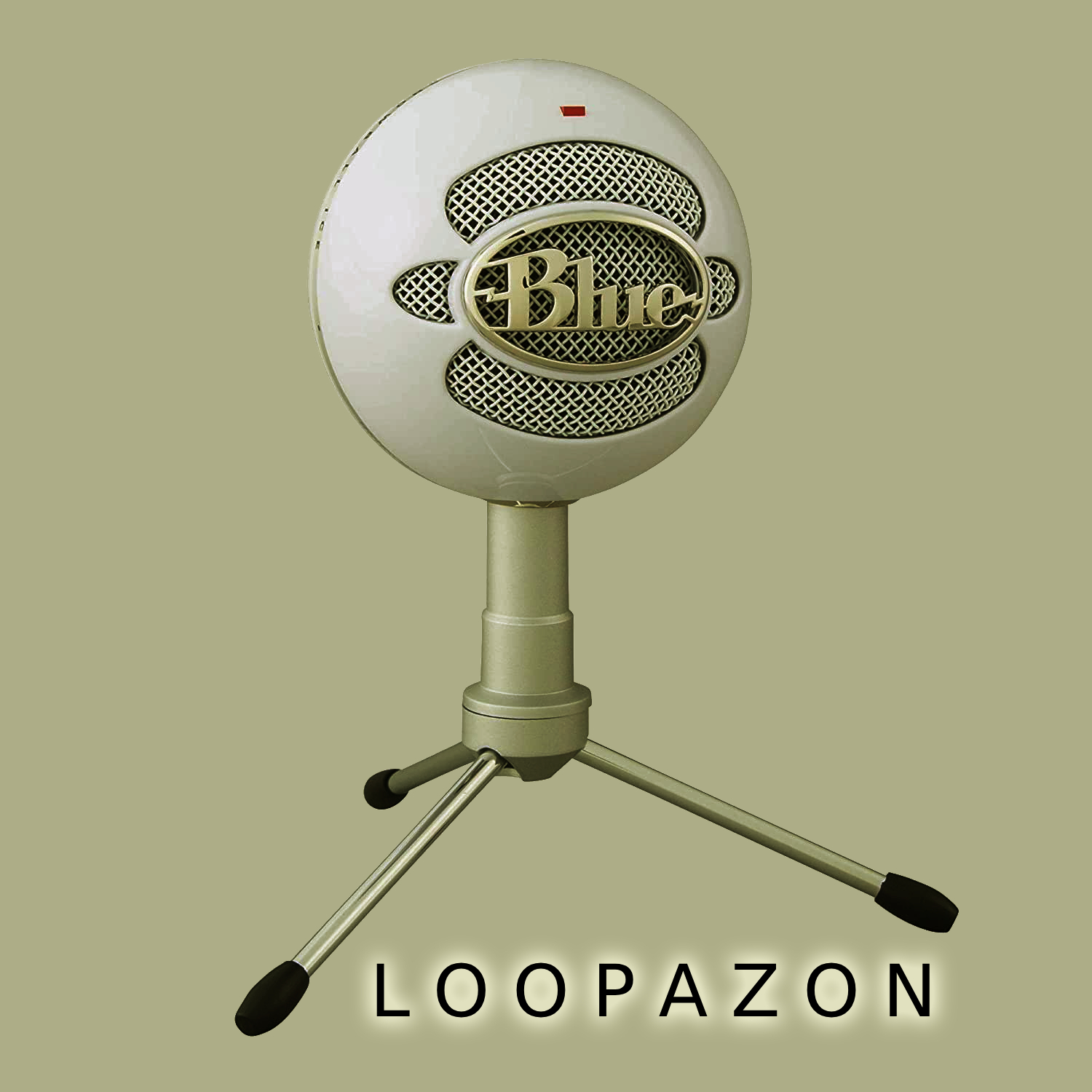 Priced $20 lesser than the standard Snowball, the Snowball ICE might just be sufficient for people who aren't regularly using USB Microphones for professional recordings. It does offer a minimal broadcast quality, but pales in comparison with the standard Snowball that boasts an extra condenser capsule. Nevertheless, the Snowball ICE serves as an excellent option for your personal Skype calls and even some official video-conferences.
3. Blue Snowflakes
While the Snowball and Snowball Ice are intended predominantly for desktop use, Blue offers a smaller and thus much more portable option called the Snowflake.
The tiny microphone which can be rotated 360 degrees, rests on a small metal clip that is easily attachable to your laptop.
4. Samson Go Mic
The Go Mic from Samson is one the most widely used USB microphones among podcasters. It comes with a standard dual pickup pattern and is much more portable than all the Blue microphones listed above. Besides, it's striking rectangular design is a contrast from Blue microphones.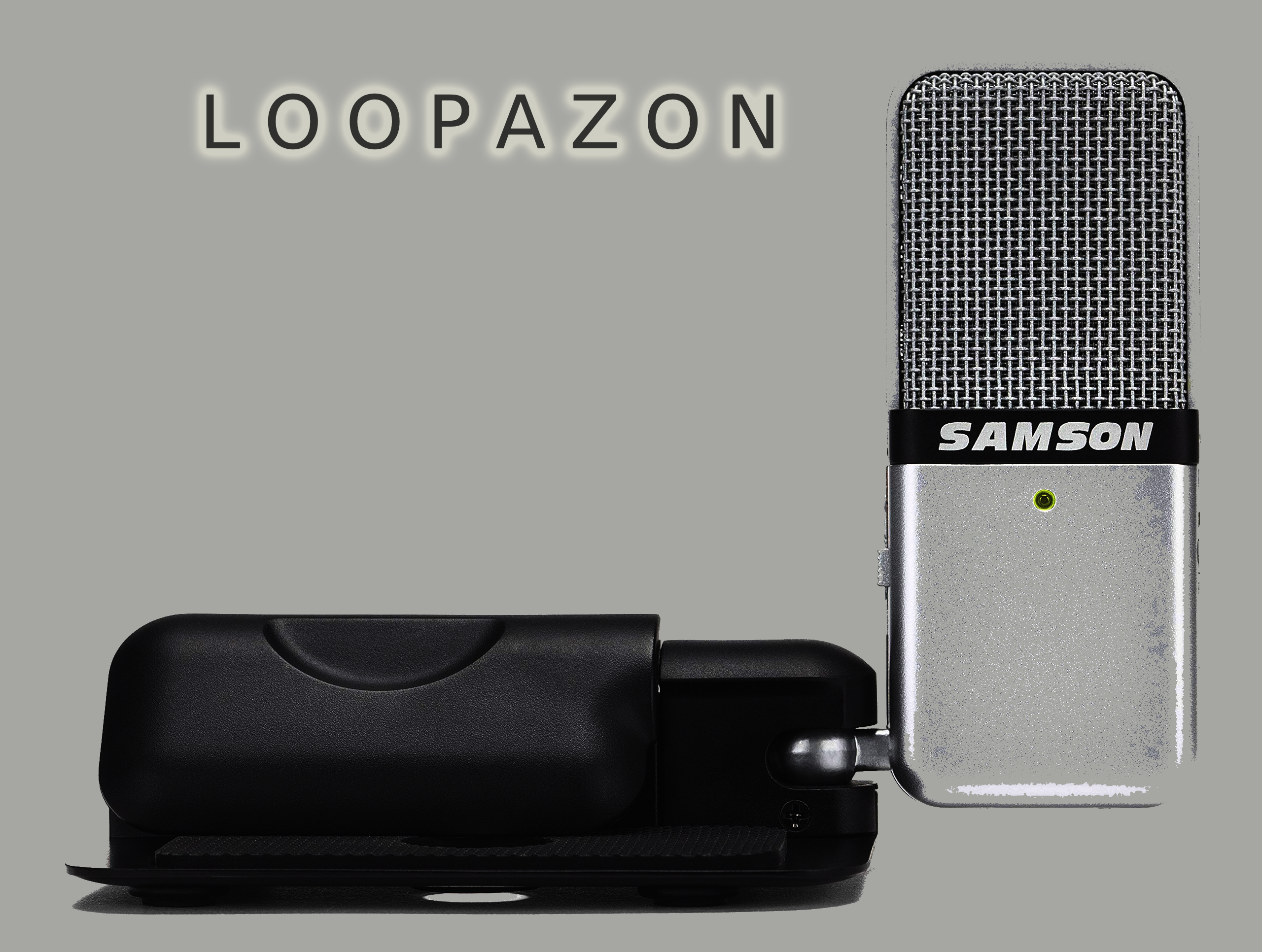 Reminiscent of classic Japanese microphones, the Go Mic easily fits into your tiny pocket. It can also be attached to your laptops and even slim PC monitors. With appropriate adapters, it can be used with tablets too. Priced at $50, the Samson Go serves as an excellent alternative to Blue's Snowball ICE.
5. Rode Podcaster
Every microphone listed above is a condenser microphone. The Rode Podcaster is a dynamic microphone that enables high quality recording of loud sources with crystal clarity.
This is not essentially an 'economical' option. It holds an incredibly high price tag, almost that of expensive isolation shields. But Rode does try to justify that with the premium professional recording features it has equipped the microphone with. The podcaster has a premium metal grill and body. One of its major highlights is its zero latency monitoring feature. It has a headphone port that allows the microphone to directly send the audio to the headphones connected. This eliminates the audio delay thus giving you 100% reliable feedback while talking or performing. The feature makes the Podcaster an ideal choice for singers and soloists. Rode offers a 10-year warranty on the Podcaster. You wouldn't need the Rode Podcaster if you aren't intending full-fledged professional use.
6. ATR2100-USB
The ATR 2100 USB from Audio Technica is the perfect hybrid microphone suitable for both professional live recordings and home recordings. This is because it comes with both USB and XLR outputs enabling use in both digital and conventional live recordings.
Like Rode's podcaster, Audio Technica has equipped the ATR2100 with a headphone output for level monitoring. The analog to digital converter too is impressive. The ATR2100's polar recording pattern is cardioid. Priced at approximately $80, it is a very economical offering from Audio Technica when compared to the Podcaster. However, if you have no plans to use for live performances or professional studio recordings, you wouldn't need the ATR2100 too, as the Blue Snowball priced much lower would be more than sufficient.
7. Apogee Mic 96k
The Mic 96k from Apogee is primarily intended for Apple users though it does offer another version that compatible with Microsoft's Windows platform.
It is tiny (though seemingly not as tiny as Samson's Go). It does boast an excellent built quality with an all-metal finish. Loopazon would only recommend this microphone to podcasters and vloggers who are constantly on the move, and would like to instantly record directly to their iPads. Despite its built quality and incredible portability, the Apogee Mic 96k doesn't justify it's price tag ($225 approx.), as it does not offer zero latency monitoring or an internal pop filter.
8. Blue Yeti PRO
The Yeti PRO from Blue is unarguably the best USB microphone for professional level recording at home. It is priced much higher than every other Blue Microphone that we have discussed here. This is because the Yeti PRO is mostly intended for musicians and vocalists and thus boasts a lot of premium features that are nothing less than state-of-the-art.
It comes with four pattern settings; Cardioid, bidirectional, stereo and omnidirectional. The stereo pattern augments inputs from acoustic instruments like the piano, acoustic guitar, drums and of course, multiple vocalists. The bidirectional pattern facilitates the use of a single microphone to record two vocalists or a face to face conversation between two people. Equipped with Blue's proprietary tri-capsule technology, the Yeti is simply the industry best when it comes to virtually flawless home recordings that can easily be layered to studio recorded tracks, with comparatively very less cleaning (or hardly any in some cases).
Blue promises an audio resolution that is four times more than that of a CD, irrespective of your recording environment. The analog to digital converter facilitates a 24-bit recording directly to the connected PC. The microphone is equally efficient with individual and ensemble recordings. Complete with a headphone output for zero latency, volume control and gain control, the Yeti PRO priced close to $50 lesser than the Rode Podcaster in many online shopping portals, is simply the best USB microphone that currently exists!

Conclusion
The Snowballs from Blue and the Go Mic from Samson are Loopazon's best recommendations if you are a beginner. They are incredible for Skype calls and video-conferences besides podcasts. You needn't ponder much about the more expensive options if you aren't into serious professional recording. Loopazon's clear favorite for professionals is undoubtedly the Yeti PRO. Rode needs to contemplate pricing their Podcasters intelligently, because the current price tag isn't even remotely competitive. Wake up Rode! The Yeti PRO is superior and INSANE!