Since it's release back in early 2011, Traktor Pro 2 has remained relevant in the industry and boasts a lot of die hard fans. A big selling point of Traktor Pro is the efficient design, allowing users to navigate and learn the software with relative ease. This takes nothing away from the powerful capability of this software. To the trained technician Traktor Pro 2 is extremely effective and among the industries best.
Everything the live performer could want, Trakor Pro has, and then some. Even a digital vinyl system can be had with the "Scratch" upgrade.
It doesn't just cover all the bases, it brings something to new to the table, in the form of NI's Stems. It provides mainstream audio material seperated into five "Stems" that can be tinkered with Traktors Stem Decks.
Traktor Pro
Traktor Pro does well with almost all software. Besides from all the 3rd party options, NI offers a line of very MIDI controllers and interfaces. It can be easily configured for use with any controller.
However it has been a while since it released. Going near 10 years now, makes it very old in the software industry. The developers have done well updating it over the years, but updates can only go so far for such outdated software.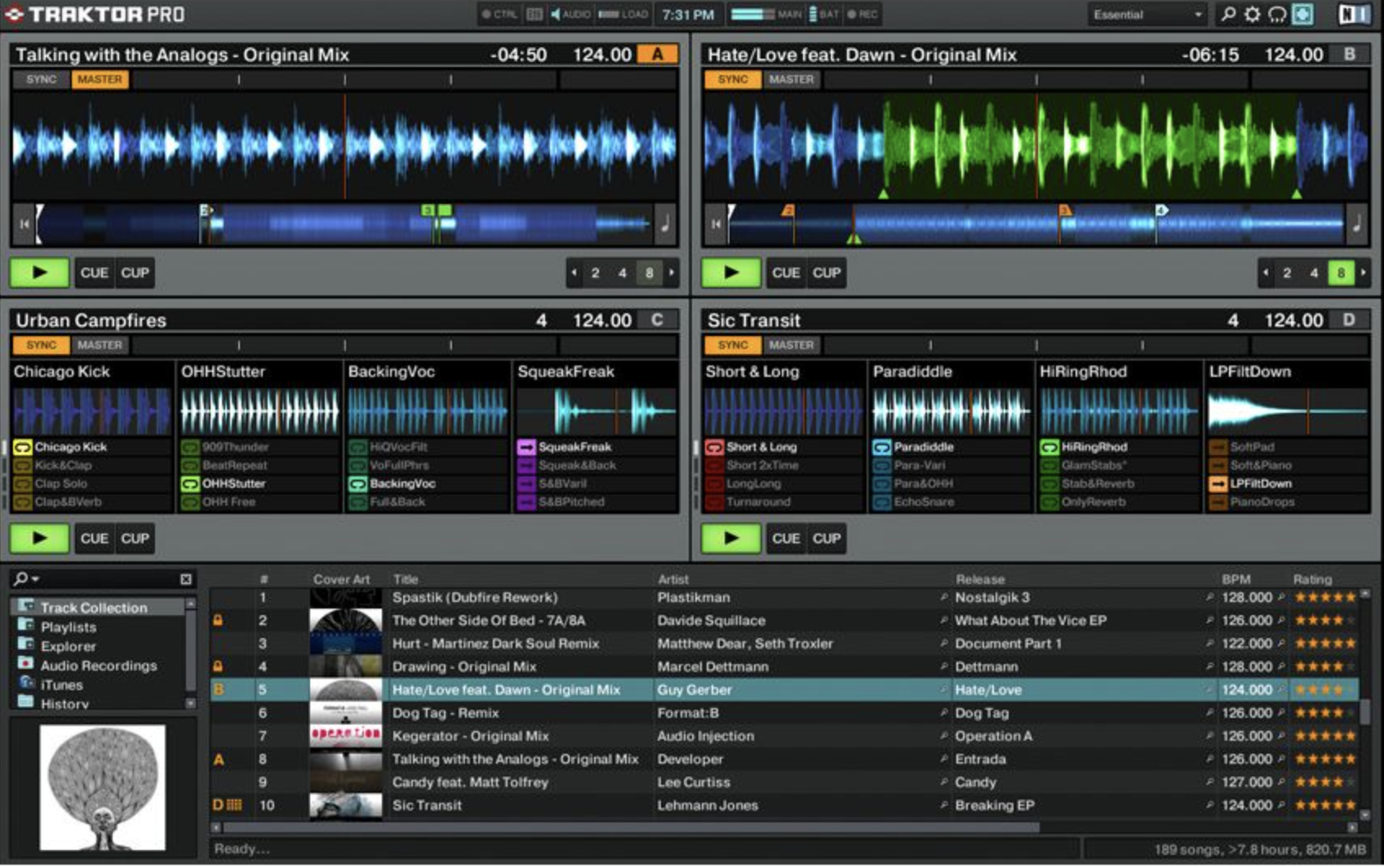 V.S.
Ableton Live
Ableton Live is an outlier on the list because it's not exactly made for live performances. However, while it was envisioned soley as a music making program, since then it's become a mainstay among DJ's.
One of the reasons it's so popular is liver performers is the Session Viewer, a window for manipulating syncd audio bits and loops. With this implementation work is very efficient with the intuitive nature of Live handles.
With the perk of a bunch of instruments and effects that come with it, the ability to host plugins and an intuitive MIDI learn function, Live has just about everything you could need. On top of that, there's an endless amount of controllers you can choose from that work with it.
Ableton's Link tech provides even more appeal as a performance tool. The open software allows developers to include wireless sync to applications. Link is a necessary tool that's used everyday for many professional DJ's.
Let us know your preference in the comments!