06/02/2021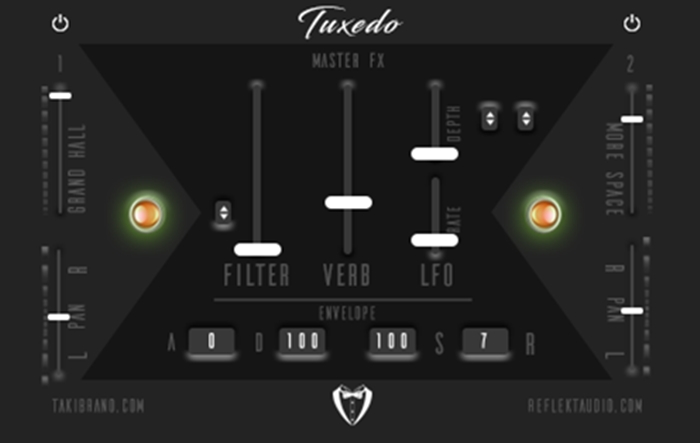 Reflekt Audio & @TakiBrano teamed up to bring music makers across the globe a BEAUTIFUL sounding virtual instrument called "Tuxedo". If you're in need of a beautiful sounding spacey grand hall piano Tuxedo is for you! Equipped with a very user-friendly interface, Tuxedo allows it's users to quickly manipulate and tweak as they see fit, as well as add or remove more space with the more space function. A tuxedo is a great tool for any and every producer, plus it's free!
Features
2 Blend-able Layers
Envelopes A,D,S,R
Filter W/Filter Type
Reverb
LFO
Pan
Download
We dont host any software files here. The download button will take you to the Reflekt Audio website where you can download the software direct.