05/12/2021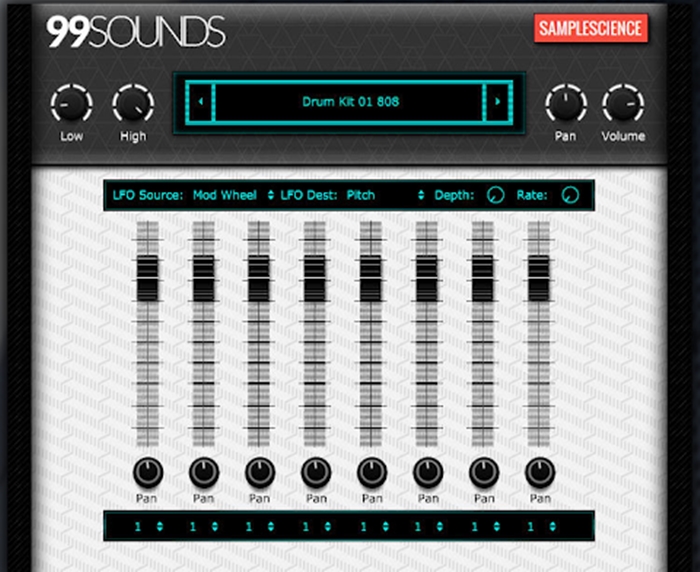 99 Sounds is a Drum Machine is a freeware drum rompler in VST/AU plugin formats for Windows and macOS, featuring the drum sounds from the free 99 Drum Samples sample library. The plugin features eight drum slots with support for stereo and multiple mono outputs. Each drum channel comes with volume and pan controls, along with global pan/volume controls and an LFO for pitch modulation. The Low and High knobs in the upper-right corner of the user interface control the MIDI velocity range.
Note enter 0 as a price in the download page to get it for free, or make a small donation
Download
We dont host any software files here. The download button will take you to the Sample Science website where you can download the software direct.