05/12/2021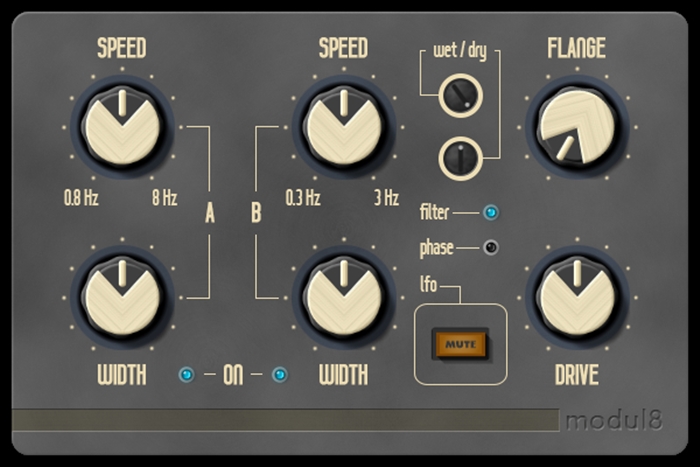 Inspired by multiple Japanese stomp-boxes well known for their unique sound and approach to modulation, Modul8 is a dual LFO stereo chorus. It means that the resulting modulation is a combination of two LFOs scaled according to their respective modulation width, which results in an almost endless number of rhythmic variations in the modulation pattern.
Features
Two independent LFOs with on/off switches and adjustable speed and width (LFO A oscillates at 0.8 Hz to 8 Hz, and LFO B oscillates at 0.3 Hz to 3 Hz)
Feedback control that sets the amount of flanging
Optional filtering and adjustable drive of modulated signal
Phase invert on R channel for wide stereo (mono incompatible)
LFO mute "kill-switch" for musical phrasing
separate wet and dry controls
Download
We dont host any software files here. The download button will take you to the Sender Spike website where you can download the software direct.