06/02/2021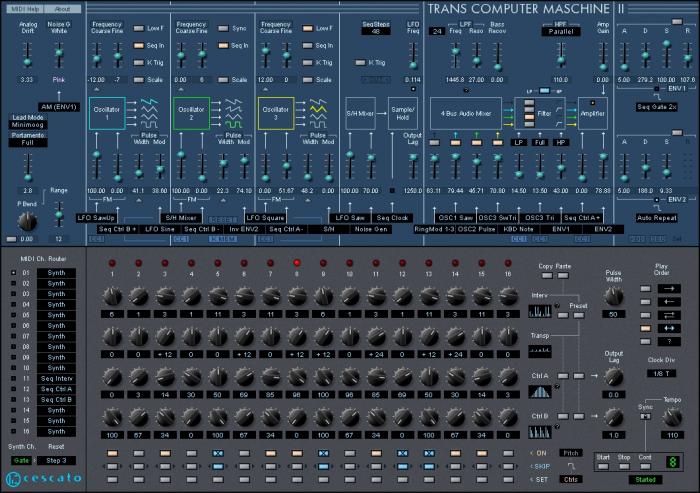 Trans Computer Maschine is a Semi-modular Vintage Lead Synthesizer + Pattern Sequencer, firstly modelled after two legendary synths and a custom analogue sequencer from Germany.
Features
Multi-Oscillators with Sawtooth, Triangle, Saw-Triangle and variable Pulse shapes.
Colour adjustable Noise Generator.
3 mode Ring Modulator.
Advanced Sample/Hold section.
Selectable 2/3/4-pole resonant LP Filter with auto-oscillation.
HP Filter with bus selection.
2 exponential Envelope Generators offering 3 operation modes.
Unique Sequencer features like 'skip' and 'set' can be played live from MIDI keyboard.
Inter-patch Sequencer pattern 'Copy/Paste' feature.
Fully MIDI controllable.
Fully VST automatable.
Download
We dont host any software files here. The download button will take you to the Sescato website where you can download the software direct.