12/03/2021
A great DAW for SoundBridge.

Soundbridge was made for ease of use.
It's a DAW that's built for beats makers. It allows you to filter, copy & cut, and has a multitude of cool features for really getting into the soul of the sound.
You can take FL Studio packs, free acapellas, and other samples found on loopazon, put them through this bad boy and develop a wonderful musical creation. We have it all, free midi packs, free loops and samples, by far the best of music making websites.
Includes:
Mixing
Sequencing
Filtering
Mapping (Midi)
& MORE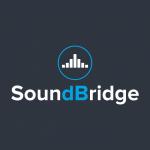 Download
You won't find the download here on loopazon. The download button will take you to the website, Sound Bridge, website where you can download the software direct.