05/30/2021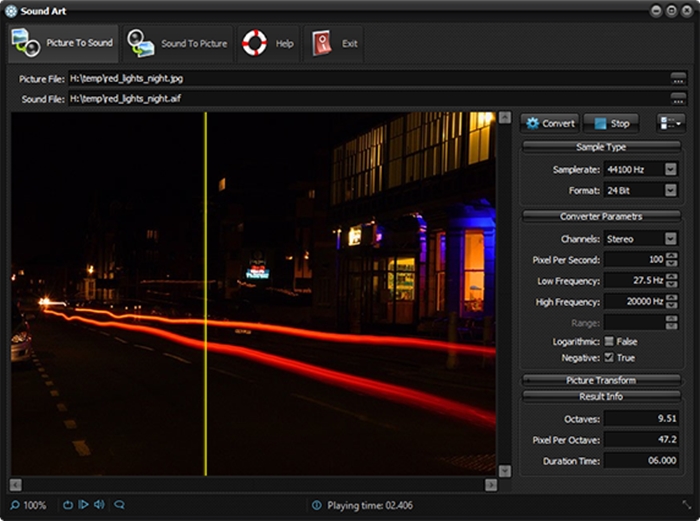 Sound Art is a free program for visualizing sound and sound images. It is designed to convert images into sound and vice versa. Interpretations occur in accordance with the formulas of Fourier transforms and have mathematical precision!
With the help of the program you can get very unusual sound textures, trying to convert various types of images, and making inverse transformations. It is very easy to work with the program, using simple actions from the sound you get a kind of picture, a sonogram. You can do anything with sonograms. For example, print and frame the wall. Or, after processing the image in any image editor, convert it back into sound and enjoy the new sound of the original material.
Sound Art is designed for computer musicians, sound designers, specialists in the field of visual creativity. And all those who are interested in musical experiments.
Download
We dont host any software files here. The download button will take you to the Stone Voices website where you can download the software direct.