05/11/2021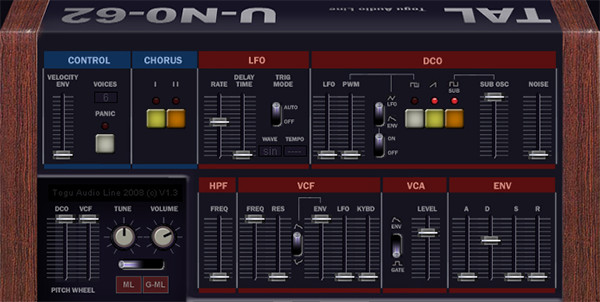 The U-NO-62 vst plugin is a polyphonic virtual analogue synth with a unique filter sound. An original JUNO 60 is used as reference for the oscillators and filters.
Like the original, the plugin is capable of self-resonance and thus could be used to some degree as a tone generator.
The filter section also features controls for envelope amount and polarity, LFO modulation and keyboard tracking. In addition, a non-resonant highpass filter is provided to thin out lower frequencies.
The U-NO-60, notwithstanding, few parameters, can make a wide range of different and exciting sounds.
Features
Polyphonic (6 voices)
Bandlimited oscillators
One syncable LFO with five different waveforms
24 dB lowpass filter with self oscillation, non-resonant high-pass filter
Fast ADSR envelopes
Smooth cutoff changes (also with midi controllers)
Velocity sensitive filter envelope
Midi learn
Supports all sample rates
20 Presets.
Download
We dont host any software files here. The download button will take you to the TAL website where you can download the software direct.